About Us
Based on your unique objectives, Penncora's staff will recommend an itinerary of our inventory, props and management services that can be utilized within your event window. Working in conjunction with you or your representatives, Penncora will develop a comprehensive project plan inclusive of renderings and floor plans that will include timing for all major milestones of your event.
We look forward to making your next event an affair to remember.
Penncora is proud to be a member of: MPI, Philadelphia Chamber of Commerce, The PA Convention and Visitors Bureau, The PA Horticultural Society and The World Affairs Council. We are also recipients of Special Events Magazine Best Decorated Theme Events Gala Award.
The President: Barbara A. Bater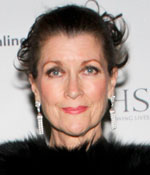 Penncora Productions President and Founder, Barbara A. Bater, has been active in the Special Events Industry for over 25 years. With a Degree in Advertising/Marketing from Syracuse University, she was Art Director for Smith-Langerman, a Philadelphia/New Jersey based advertising firm and directly responsible for several Fortune 500 accounts. Her extensive backgrounds in advertising, fashion design and illustration have provided the basis of the creative flair and diversity that are unique to Penncora.
V.P. of Sales / Producer : Lisa A. Davidson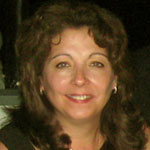 With over 20 years of experience in servicing the Corporate Special Events Industry, Lisa Davidson has hands on experience in production as well as direct client contact. Her eye for exquisite finishing details and innovative site design compliment every event produced by Penncora. From simple prop rentals to fashion shows to highly technical events, her background scope is vast. Lisa is a key Marketing and Production Executive for Penncora's projects.
Executive Floral Designer / Production Manager : Aynsley R. Kearns

With over 16 years of experience in the floral and special event industries, Aynsley plays an active role in all aspects of our organization. With a broad range of experience from warehouse management to logistics to facilitating floral events for thousands, Aynsley's love and talent are now constantly busy running our Floral Department. With an educational background in Interior Design received from Philadelphia University of Textile and Design and a Business Management degree from Eastern University, she blends her artistic floral design and space planning capability to compliment each and every Penncora project.